Thank you to all supporters for over 30.000 signatures!

We will soon hand over your signatures to the EU to demonstrate our unity and will in fighting digital violence! If you want to know what happens after the petition: Click here for our free newsletter (in German)!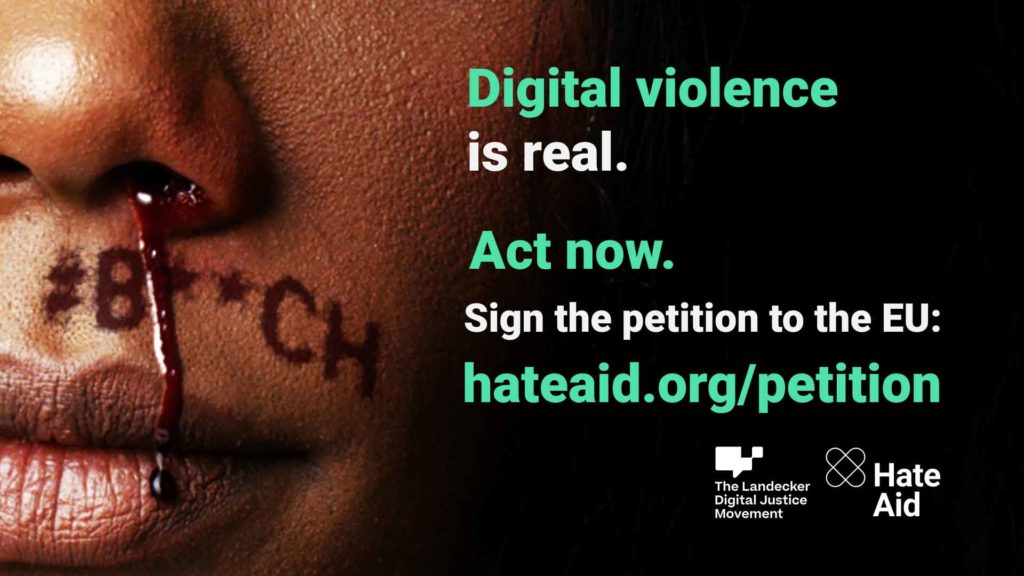 Every day women are abused and attacked on social media. Platforms and governments have done hardly anything to change that. Time is up! Let's make the web a safe space for women!
"A friend from school called me to say he saw my nudes online. By the time I found the images, they had a few thousand clicks. That was two years ago. Since then, this is haunting me: I still keep finding the images on different porn platforms."

Yasmin, nurse, 32, Hamburg, Germany
All over Europe women are sexually molested or defamed online. Every second girl or young woman has already been abused on social media. Online platforms ignore the violence and perpetrators usually go unpunished. And even worse: millions of women and girls withdraw from online debate, because there is no option left to protect themselves. This has to stop now. And you can help to do it.
The European Union (EU) will soon adopt new rules for the internet, as well as propose new tools to combat violence against women and girls. This is our unique chance to make the internet safe. Together, we can demand that the EU ensures the protection of us, our sisters, daughters, mothers and friends. Be part of our movement: Sign the petition!
We demand:
Take down stolen nudes! Every day intimate images get stolen and uploaded on porn platforms without our consent. Not only we are being violated – we also have to spend the rest of our lives tracking our naked photos and videos online. Yet they get reuploaded on hundreds of sites all over again. We demand effective measures to prevent the frequent abuse of intimate images EU-wide.


Oblige online platforms to remove illegal content. The internet is full of unlawful sexist hate comments, posts attacking LGBTQI+ community and rape threats. If users report illegal content the platforms' response is unreliable. Often automated assessment of reported content is prone to errors. For platforms there is no obligation to remove reported illegal content. We call on the EU to oblige the platforms to take down illegal content when it is reported.


Give users control over what they see and interact with on social media platforms. The platform's automated recommender systems are trained to amplify hate speech and scandalous content. Intentionally or not, they are making money with our abuse. We don't want to be part of this business with hate anymore. That's why users should be able to opt-out of the recommender systems. The choice should be ours.


Make courts easily accessible to users. Going to a court because the platform refuses to take down illegal content can take up to two years and cost at least a monthly salary. For this reason, anyone rarely pursues legal action to deal, for example, with a rape threat under a post. We demand an easy fast-track, gender sensitive access to court for all users – guaranteeing victims' rights. Defending our rights on the web should not be a privilege reserved for the few.


Provide easy and effective contact options for users. When users contact the platform to report hateful content, all they get is an automated reply. Phone numbers don't even exist. By this, victims of violence remain without help. We demand easy contact options for users in every EU Member State – accessible to users in one of the official languages.
This petition is initiated by: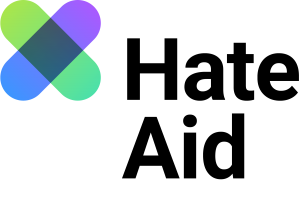 This petition is supported by: